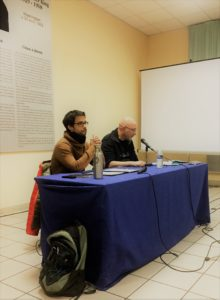 Last Friday, December 8, the sixth step of this road, that we have been covering during the Communication, Power and Counterpower Conferences, took place. On this occasion we met at the Espace Martin-Luther-King, in the city of Montpellier, where, through his experience, Philippe Corcuff made an analysis of the media today and our role to achieve emancipation.
Through his talk "Criticism of media and emancipation in today's world", Philippe introduced to us the classic analysis of the media that only blames mass media and factical powers. Based on this criticism, Philippe defended the need to flee from complacency towards criticisms that directly hold citizens accountable, in order to avoid the passivity of the recipient of information.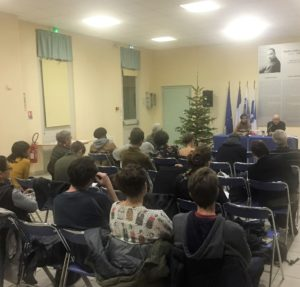 With this conference we are approaching the end of the Communication, Power and Counterpower Conferences, which after going through Santiago de Compostela, A Coruña, Vigo and Montpellier, they leave towards Montreal where, in a few hours, the lecture "Manipulating the net. Stories of censorship and defensive security" will take place, with Dmitri Vitaliev accompanying us, while analyzing the relationship between communication and the internet. See you there!
More Information:
https://comunicacioncontrapoder.ecoarglobal.org/en/
Become interested:
WARMING UP IN PONTEVEDRA: WOMEN IN THE MEDIA
THE FIRST STEP: PROBLEMS AND OPPORTUNITIES OF DIGITAL ACTIVISM
SECOND STEP: FREEDOM OF PRESS FROM THE TRANSITION UNTIL TODAY
THIRD STEP: FRAGMENTED REALITIES, INFORMATION HAZARDS
FOURTH STEP: ADVERTISING AS A POWER TOOL
FIFTH STEP: THE EMERGENCY SITUATION IN ACCESS TO INFORMATION